July 17, 2014 | Posted in 2014, Nourish Office, Summer Institute | By nourishadmin
Nourish International is truly grateful to have such generous sponsors, without whom the Summer Institute would not be possible. Please join us in thanking them for their support!

Fenwick Foundation
Impact Sponsor
The Fenwick Foundation supports projects that focus on the needs of children and their families, particularly in the areas of education, human services and the arts. The foundation works in both North Carolina's Triangle Area and California's San Francisco Bay Area, where it serves to support organizations that meet the needs of the disadvantaged by seeking solutions to root problems that prevent children from leading happy lives filled with opportunity.
Horizon Productions
Video Competition Sponsor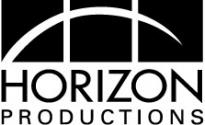 Horizon Productions is a video production busiess founded by UNC-CH grad Donna Mitchell. The Horizon Team approaches every client and every story — big and small — the same, with creatives, writers, shooters, producers, directors, animators, sound engineers, editors, designers, web-developers and even a company cat all under one roof. Learn more.
Spicy Green Gourmet

Food Sponsor
Spicy Green Gourmet Café & Catering is a restaurant in North Carolina's Research Triangle Park Area. The menu features freshly-made sandwiches, salads and soups. Check it out.
Lonerider Brewing Company
In-Kind Sponsor
Lonerider Brewing Company opened its doors in Raleigh, NC in 2009 with a beer and a dream. Today, the company features a variety of award-winning craft beers like Sweet Josie and Deadeye Jack. Become an outlaw.
FedEx Global Education Center

In-Kind Sponsor
The FedEx Global Education Center is an 80,000 square-foot, mixed-use space dedicated to UNC's public service mission domestically and across the globe. The state-of-the-art Nelson Mandela Auditorium has been the site of performances by internationally renowned musicians, global dignitaries and events such as TEDxUNC and the annual Visualizing Human Rights anti-conference hosted by the Center for Global Initiatives. Learn more.
Notice
: Use of undefined constant AKISMET__PLUGIN_URL - assumed 'AKISMET__PLUGIN_URL' in
/home3/nourish1/public_html/home/wp-content/plugins/akismet/class.akismet.php
on line
845